Millennials make up the largest age group in the U.S. workforce, and increasingly the largest segment of many industry markets. Despite this, marketing to millennials is difficult for some businesses because their buying patterns are so different from those of their parents and grandparents.
This isn't a trend born only from technology, and it sure doesn't originate in laziness. Most millennials grew up during a period of rapid transition through the late 1990s, and in economic hardship during the recession that started in 2008. More millennials have a college degree than any previous generation, but 63% of them have more than $10,000 in student loan debt and they currently face the slowest wage growth in decades.
Many can't afford to buy homes, start families or purchase products the way their parents or grandparents did. Needless to say, their overall perception of life skews bleak and their buying habits have been tricky for some businesses to grasp, leading business executives to pin the blame on petty justifications, such as millennials buying too much gourmet coffee or avocado toast.
In truth, marketing to millennials is more about finding the best way to speak to them directly. Learn more below about the biggest do's and don'ts of marketing to millennials to keep their business.
Do: Personalize your customer experience
In most cases, millennials want to feel like names rather than numbers. If they're taking the time to give you their business, they want to interact with someone who is professional and understands their tastes and preferences.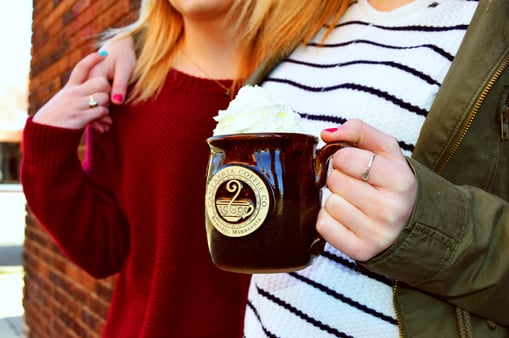 When selling to millennial customers, be prepared to do some consulting. Not every younger customer will want your input though, and some might know what they want before they walk through your doors.
But, those who need input will want a more personal approach and to feel like they're interacting with another human rather than a salesperson. Don't be afraid to tell them about your favorite products where applicable, or what might best suit their needs.
Be forewarned though: Millennials are not a monolith. They aren't all flannel-wearing, avocado toast-eating yuppies with beards who are too lazy or entitled to get jobs. Some have very different interests and pain points. Others may have differing attitudes toward the purchasing process. Treat the potential customer before you like a human individual, and you'll reap the reward of their continued business.
Do: Use social media
Practically every millennial has at least one or two social media accounts. In fact, a majority of Millennials are on Facebook according Pew Research Center. The same study found that most Millennials also use Instagram and YouTube on a regular basis.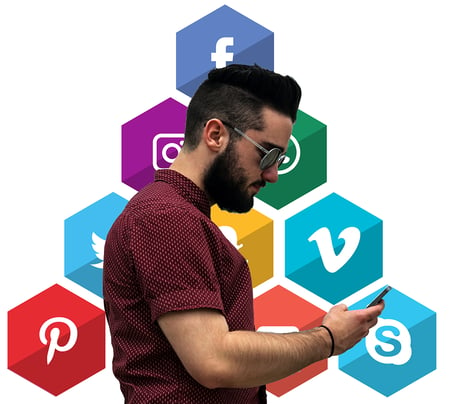 However, most users don't spend equal amounts of time on every social media platform and might gravitate toward one site over the others. In fact, some users go months without touching their Facebook pages, particularly if they're trying to avoid annoying relatives or that one friend from high school who sells essential oils now.
That's why it's important to know where your audience is and how they use their favorite platform. Are they mostly keeping up with their friends? What about the subjects they're interested in, like hiking or cooking? The possibilities are endless and may require some market research on your part before you tap into a new social media site for your business.
On top of your social media presence, consider adding a listing for your business on Google My Business. With this feature, you'll be able to list where your business is, links to your website, your address, your phone number and more. Your customers can also post reviews about their experience, but this can be a double-edged sword if your service leaves them unsatisfied.
A lot of your potential customers, including millennials, use Google My Business to find businesses like yours. If you don't have one, they may wonder why—if they even know your operation exists.
Don't: Be tactless
As the old saying goes, read the room.
There are very few businesses that can get away with posting self-promotional material in the typical grassroots social media movement. Countless brands have made the mistake of misusing hashtags in attempts to gain social media clout, only for it to blow up in their faces and have the opposite effect.
One of the more famous examples comes from DiGiorno, which made the big mistake of using the #WhyIStayed hashtag on Twitter to promote their pizzas. At the time, the hashtag was trending because it was coined for a grassroots discussion around domestic violence, wherein abuse survivors explained why they stayed in their dangerous relationships. Criticism for the pizza company was swift.
On the other hand, there are moments where it's okay to utilize hashtags in your marketing. Social media holidays like National Doughnut Day or National Cheeseburger Day are a great way to get creative and have fun with your branding. Sunset Hill Stoneware routinely does this with its unique coffee mugs whenever the occasion calls for it, and it's a fun way to engage with your fans on social media.
On a related note, NEVER try to advertise or ask for responses on serious subjects in emojis. This comes off as condescending and out of touch. Many have tried over the years, from businesses to politicians, but increasingly few have succeeded. Most were just mocked.
But, always make sure you know what you're stepping into before sounding off on social media. Failure to do so could damage your brand's reputation beyond easy repair in a matter of minutes. Just ask SpaghettiOs about their Twitter post on Pearl Harbor Remembrance Day.
Don't: Be patronizing
Nobody likes to be talked down to, especially if you're trying to sell them something in the process. Trying to appear hip by asking your fans to respond using emojis or memes is just asking your business to look out of touch.
There are some exceptions to this rule, particularly if you've spent time establishing your brand as being fun or having a sense of humor. If you've dedicated time to building your brand this way though, you probably know if you can get away with using this type of content with your audience.
No matter what, stay true to your branding. Millennials are as diverse and intelligent as any other generation your business markets to, so speaking at their level is no different from how you'd speak to anyone else you want as a customer. Using a drastically different tone when creating content for them won't make you sound hip. You'll just sound awkward or out of touch.