Water is our most important resource. That goes for both the crew at Sunset Hill Stoneware as we're making your unique mugs, and for every living thing on Earth. However, abundant though it is, water needs to be protected now more than ever before. Both our local community water supplies and our oceans need constant care in order to sustain us the way they have for thousands of years.
Protecting water and the things living in it is a full-time job. That's why we want to give some recognition to businesses and organizations all over America that are doing good by the environment, plus a glimpse into how Sunset Hill Stoneware goes the extra mile to keep our water sources clean.

Monterey Bay Aquarium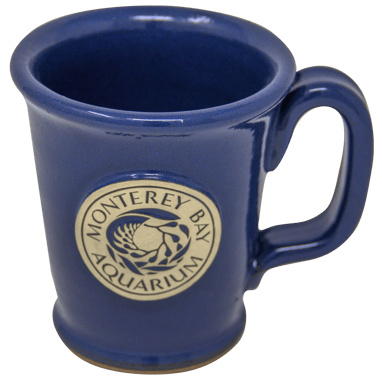 South of San Francisco in the city of Monterey, Calif., the Monterey Bay Aquarium is a world-famous attraction with an eye for conservation. Exhibits throughout the aquarium highlight local marine life, such as the kelp forests off California's coast, tide pools teeming with native sea creatures and surprises like African penguins and sea otters. All of these exhibits are open to the public every day of the year except Dec. 25.
However, the Monterey Bay Aquarium goes a step beyond the usual conservation efforts. It also hosts a Seafood Watch program that helps consumers and businesses choose seafood that is sourced in sustainable ways that are healthy for our planet's oceans. Virtually any fish or shellfish that might be on the menu for dinner at your favorite restaurant or in the grocery store can be found in the program. Each fish listed is also given a rating based on the environmental impacts of fishing it. This helps shoppers avoid overfished seafood.
In addition to the aquarium's work advocating for sea life and protecting endangered species, it also provides stoneware coffee mugs as souvenirs to visitors. These handmade stoneware mugs feature the Monterey Bay Aquarium logo, a sleek design featuring ocean waves and an homage to the kelp forests just outside the building. Guests can find these Executive Slim mugs in Northern Lights.
Save the Boundary Waters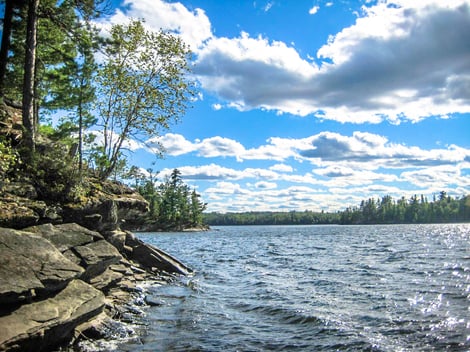 Found in northern Minnesota near the U.S.-Canadian border, the Boundary Waters Canoe Area Wilderness is an outdoor paradise with glassy lakes and unspoiled forests. It's an idyllic region for canoeing, fishing and camping without any disturbance from the outside world. It's also one of the most visited wilderness areas in the United States.
However, pollution from proposed sulfide-ore copper mines near the edge of the Boundary Waters has threatened the wilderness for decades. This pollution would introduce toxic chemicals like sulfuric acid, heavy metals and sulfides to the water, impacting wildlife in the area, forest diversity and the local economy in tourist towns around northern Minnesota.
It may also impact residents in the area who eat fish and game collected from the Boundary Waters.
Save the Boundary Waters was established by residents around Ely, Minn. in 1978 as a grassroots effort to protect the wilderness from mining and pollution. The organization has hosted countless fundraisers and other events to raise awareness of the threat to the wilderness.
After 40 years of advocating for the wilderness, Save the Boundary Waters had some unique pottery mugs created to mark the occasion. True to form, these Minnesotan warriors for the water toasted their anniversary with a Brew Barrel in Deep River Haze before getting right back to work protecting the forests and lakes they call home.
North Carolina Aquarium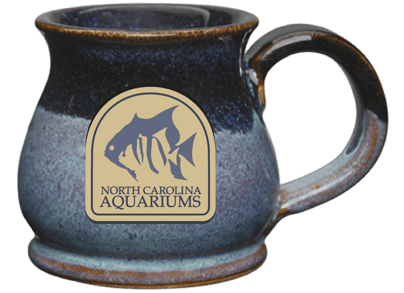 With four different locations along the Atlantic coast, the North Carolina Aquariums fosters appreciation of the Tar Heel State's aquatic environments, both inland and by the sea. Each aquarium has different attractions for everyone.
All four locations go beyond just the usual exhibits featuring sharks and other fish. They also highlight different species of birds and reptiles, notably alligators that are native to North Carolina. There are also tours that highlight shipwrecks off of North Carolina's coast, and how these wrecks have benefited not only divers with a sense of adventure, but fish and other sea creatures as well.
All North Carolina Aquarium locations emphasize wildlife conservation in their home state and worldwide. However, the aquarium system also has programs in place to rescue and rehabilitate sea turtles and Carolina gopher frogs. These programs have helped hundreds of animals since the beginning and have helped protect multiple endangered species.
The North Carolina Aquarium Society runs the gift shops at each location. If you decide to get some souvenirs to support the aquarium's conservation work, you may find a Potbelly mug for your collection in our eye-catching Night Sky glaze, featuring the aquarium's logo.
Sunset Hill Stoneware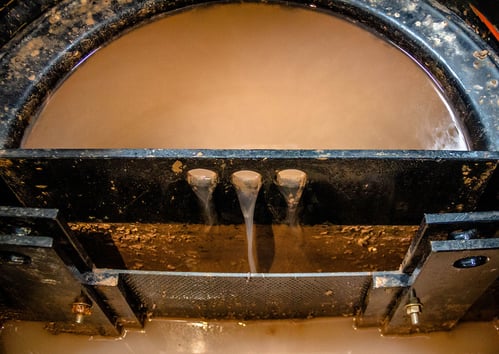 We've been taking a few steps toward protecting the water in our community, too. Since water is one of the three key elements in making stoneware, we do everything we can to keep our water clean before it even leaves our production facility.
Sunset Hill Stoneware's potters use water as we're making handcrafted mugs. After all is said and done, usually the water we use is full of reddish-brown slip and silt and not usable anywhere else. That's why we treat it ourselves before it's sent to local water treatment plants, even though we're not legally required to do so.
We have custom technology to help us with this. Underneath the shop floor and in machines in our walls, there are filtration systems in place to take particles of clay out of the water we use before it's sent to the Neenah water treatment plants. Cleaning these filtration systems is a regular part of our regular routine.
With a closer look, it's easy to see why. Taking a look under the manhole covers in the shop will reveal brown, murky water that hasn't been treated yet. However, once it's treated, the water is nearly as clear as it was when it came out of our faucets. It takes a few extra steps. Some less ethical businesses might even think it's unnecessary. However, our crew sleeps at night knowing that we're keeping our community's water clean.
Virginia Aquarium
Located in the summer vacation hub of Virginia Beach, the Virginia Aquarium & Marine Science Center has thousands of animals both on land and in the sea for visitors to meet. Hundreds of thousands of people come to see this aquarium each year, and it's easy to see why.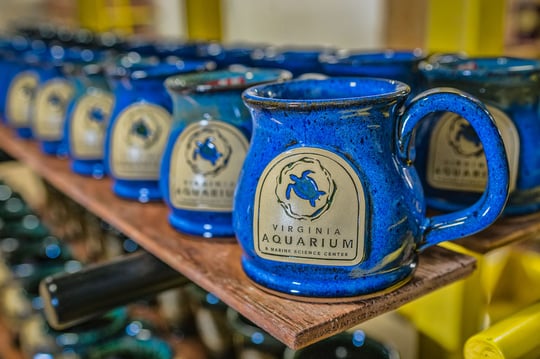 With some unusual residents like sea turtles, harbor seals and Komodo dragons, there is plenty to learn when you see these animals for yourself. The aquarium also takes advantage of its position on the inlet of Owl Creek with boardwalks where visitors can stroll and see the local marine life in action. There's even an adventure park where visitors can go zip-lining and hike aerial trails through the forest.
To protect our planet's oceans and its residents, the Virginia Aquarium & Marine Science Center has numerous conservation programs in place. A few of these include a coral restoration program to protect reefs, fish egg collection so the aquarium will be sustainable in the long term and a water quality monitoring program for local communities. The aquarium also hosts a Sensible Seafood Program, which helps local restaurants supply sustainable seafood options. The program also has a Seafood Pocket Guide, which shows when certain types of seafood are in season and how they're sourced.
The Virginia Aquarium & Marine Science Center gift shop has souvenirs for sale to support its conservation work. Although the type of unique stoneware mugs they offer can vary, you might find classics in colors like Electric Blue or even newer glazes like our unusual Brimstone.
Taking care of our community and our planet is a team effort. That's why we go to such lengths to protect the environment outside our shop and count on all of our customers and ourselves to take care of the planet we call home. Learn more about what makes us America's Cleanest Greenest Pottery today.